For the eighth consecutive year, we have received confirmed registrations in Marcialonga. The tours are popular and sell out fast. The participants are often returning guests. Some are fast while others have never taken part in a race before. The youngest so far was 11, the oldest 68. Everybody shares a hobby and the atmosphere is at its best!

Personal and flexible with a lot of consideration and happiness.

We know everyone's name and we do our outmost to help each guest to achieve maximum benefits of the whole trip.

This page describes the economic and more independent form of our Marcialongapackage.
Apartment in Moena for 6 persons
Stay as a local in the beautiful village of Moena with 3000 inhabitants. The apartment has two levels, living room area downstairs and sleeping area upstairs. Downstairs is a big balcony overlooking Moena and the Dolomites. In the living room is a bedsofa, sparious and modernly equipped kitchen and bathroom with shower and washing machine. Upstairs is a sleeping room with a double bed, another sleeping room with two bulkbeds and another bathroom with shower. If two persons share the sofabed downstairs, you can stay 8 persons here. If everybody sleeps in beds upstairs, it is suitable for 6 persons.

The race start is a 15 minute walk from your door and you easily reach fabulous skiing - cross-country as well as downhill.
You will stay in a private house where there are other apartments, too, at the square of Moena. Here you find a foodstore, excellent restaurants, waxing service, skibuses, local buses and most necesseties - it takes maximum 5 minutes to walk to everything including the Marcialonga trail.

You are welcome to take part in Globalrunners' informationmeeting at Hotel Central, join us for dinner, participate in the celebration dinner after the race and the waxing lessons. We collect your startkits and you will get them at Hotel Central Saturday evening at 6 pm. Hotel Central is a few minutes by foot from your apartment.

You can cook your own meals at home or eat at restaurants. If you like, you can enjoy the breakfast buffet at Hotel Maria at an additional charge one or all mornings. It is very good! Cleaning the apartment when you leave and local tax are included ( i e you do not have to clean yourself). Wifi is free.

The apartment is equipped with: TV, iron and ironing board, kitchenette, refridgerator, microwave oven, washing machine, dishwashing machine, fireplace, kitchentable, kitchenware, oven, stove, coffee machine, towels, sheets, drying rack, toilet paper.

You will enjoy mountain views and a terrass. The floors are either wooden floors or parquet.

​Bedsizes: One double bed, two bulk beds and one sofabed.
Bathrooms: Two with showers and one washing machine.
Adress: Piaz de Ramon 49, 38035 Moena
Apartments in Cavelese for 4-6 persons
In Cavalese, the apartments are 2 rooms with kitchenette on 60 squaremeters. There are one matrimonial bed, two bulk beds and one sofa bed. If you don't like to stay in a sofa bed, it is fine if you stay just 4 persons in one apartment in Cavalese. Swimming pool (3-8 pm except Saturdays), spa with Turkish and Finnish saunas and Jacuzzy are at your free disposal nextdoor. There are also a restaurant and a pizzeria, also with take-away, a gym (9am-8pm), a game room including table tennis, free garage and a laundry nextdoor. Wifi is free in the house nextdoor. In the apartment, wifi costs 2 Euro/day.

It is a 15 minute walk to the Marcialonga expo, the pasta party, the race finish line and the center of Cavalese. When you have reached the finish line, you can walk straight to the spa! Buses to the start of the race in Moena are free and work fine. You are welcome to take part in Globalrunners activities, but it is not as convenient since you stay in Cavalese and they take place in Moena, so we think that you will be rather independent. You do not need to clean the apartment when you leave, it is included.

We deliver your startkits at your door during the Saturday.

On Friday, you may, easier than the Moena guests, take a local bus up to Alpe di Suisa where Charlotte Kalla likes to ski and enjoy marvellous cross-country skiing. It is amazingly beautiful. If you have your own rented car, you can of course drive there, too.

The apartment is equipped with: Sheets and towels - one set per person for the whole stay, kitchenware and utensils, kitchenette, refridgerator, free toileteries, microwaveoven, alarm clock, kitchentable, heater for water, stove, coffee machine, drying rack, toilet paper, ski room, TV, safe, and hairdryer.

Free parking lot is included in each apartment.

Adress: Localita' Marco 133, Cavalese, 38033, Italien
Everything is close by

There is a wide variety of restaurants, cafés, bars and shops in both Moena and Cavalese. All meals usually taste extremely well - the Italians are good chefs and our guests appreciate the wide variety from not eating at the same place every evening. The last evening, we celebrate all good achievements in the race at a restaurant that you always will remember - we promise! It is located in Moena.

Unbelievable skiing

With the skibus or local bus, you reach different areas for cross-country skiing and downhill skiing. If you want to let local experts wax your skiis, there are shops close by. Our guests usually wax their own skiis though. During the race there are wax stations along the trail where you can get kick wax for free.
Thursday - Check-in to your apartment
Check-in to your apartment in Moena or Cavalese. If you are eager you can hit the tracks today, maybe with a head-lamp if you arrive after sunset.
Friday - Cross-country or downhill skiing
There are many areas for skiing at your disposal today. The Marcialonga tracks passes through Moena and you can go to or from Canazei and/or to and from Predazzo. Val di Fiemme is a well-known cross country center with 150 km of trails that you reach by bus in about half an hour. Here the world championships have taken place in 1991, 2003 and 2013 and you can go skiing at the Stadium of Lago di Tesero if you wish.

Many of our guests take the ski bus to Passo San Pellegrino, a nice ski centre with trails for all kinds of skiers. You can also go by local bus to Lavazé (buschange in Cavalese if you go from Moena) at 1800 meters above sea-level. There you can ski on a plateau where there are 80 km of trails. In Lavazé you find waxing room, waxing service and restaurants.

If you wish to go down-hill skiing, the great system Sella Ronda (Dolomiti Superski) from for example Canazei can be reached by bus in less than 30 minutes. Closer to Moena, you can go down-hill skiing in San Pellegrino. The locals in Moena usually go to Alpe Lucia for down-hill skiing. It is very close to Moena by ski-bus. You can rent equipment where the lifts are (or in Moena or Cavalese if you like).
Saturday - More skiing, expo, waxing and preparations
One more day to enjoy skiing and boost yourself for the race. Globalrunners collect your start-kits at the expo in Cavaleze. Maybe some of you would like to join us or go on your own to feel the eclectic air. At the Stadium of Lago di Tesero, the races for children and youths are held today as well as the classical Maricalonga Story where only equipment and clothing from 1971 or earlier are allowed - the time before Marcialonga started. The skiers must not have modern gear, it is carefully controlled! Join the race if you wish or cheer at the skiers.

We will announce the waxing suggestions for tomorrow's race. At the information meeting tonight in Moena, you will get your start kit. If you stay in an apartment in Cavalese, we will deliver your startkit at your door. Every skiier is preparing for tomorrow's race!
Sunday - Marcialonga 70 or 45 kilometers
Early breakfast and walk to the start if you stay in Moena, by bus if you stay in Cavalese. There will be 600 skiers in each startgroup, starting every 5 minutes. Leave your bag at the start, the organizer will transport it to the Finish area.

The Italian skier Franco Nones won gold in 30 km in the Olympic Games 1968 in Grenoble. He wanted to create something similar to Vasaloppet. 51 years later, Marcialonga is one the most popular races in the world.

You start in Moena and continue 20 km through the villages of Soraga, Vigo, Pozza, Campitello and Canazei where the track turns downhill towards Moena again and Predazzo. The last part takes you through the villages of Ziano and Castello-Molina. After 67,5 km, the climbing starts towards the finish-line in Cavalese. You made it!

You will enjoy splendid skiing in an awesome landscape with several private depots put up by the locals among the regular depots offered by the organizer with energy and waxing service. Once in Cavaleze, the medal feels perfect! You get your bag that you left at the start, shower and pasta with skiers from all over the world. Free transfer buses for all heroes staying in Moena are at your disposal. If you stay in Cavalese, you can just walk home whenever your like.

FAQ about Marcialonga and Marcialonga rules.

In the evening, we will celebrate all good accomplishments. We will go to a very special restaurant in Moena with delicious food and drinks, where the concept 'locally produced food' will get a more literal meaning. Through a window from the restaurant, you will see well kept, ruminating cows in the barn.
Monday - Your last day in Italy
Enjoy the last day in Italy. You can do some cross-country skiing as a soft spin down or just relax.

Check-out from your apartment.
Stay longer on your own or arrive earlier
If you wish to stay on in the Dolomites or arrive earlier, this is no problem but we would like to know this when you book the tour. In this case, you will pay for your additional nights.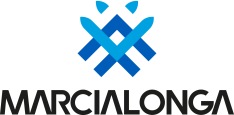 Globalrunners is oficial touroperator of Marcialonga.
Programme in brief
Thursday - Check-in to your apartment. Headlamp skiing for enthusiasts.
Friday -

cross-country skiing in

San Pellegrino, Moena-Canazei, Moena-Predazzo, at Stadium of Lago di Tesero, or in Lavazé.

Downhill skiing

in Alpe Lucia or Canazei in Sella Ronda.

Lecture about waxing

in the evening in Moena.
Saturday -

More skiing

like on Friday, visit the Expo, waxing and preparations for tomorrow's race.

Waxing lesson in practice in Moena.

Sunday - Marcialonga and Celebration dinner in Moena!
Monday - Spin down (cross-country) for those who wish. Check-out from your apartment.